A full-service, Accredited Association Management Company (AAMC ®) committed to both enriching the lives of our residents and cultivating lasting relationships with our clients.
Leadership
Leadership – from homegrown personal experience to lasting community success.

Beverly Coghlan built Neighborhood Management nearly two decades ago from the ground up.  She established a company grown from a need in her community and a personal commitment to excellence.
That first summer after moving into her new community, Beverly noticed that her association's pool wasn't being properly maintained.  As a result, the sense of community suffered among the residents. Concerned, she reached out to the property's developer.  She discovered that nobody was scheduled to care for her pool and common facilities or the facilities of two other properties the developer created.
Moved by the feeling that she could make a difference Beverly decided to step in and help her community. First she formed her business/corporation. Next she started coordinating scheduled property maintenance and repairs on her property first, and the other two properties. Finally, her personal commitment to keep each community's pool and common area in excellent condition became a reality.
Through word of mouth, her portfolio expanded. As her clients grew, she gathered a small staff of like minded individuals. Like their leader, they too, wanted to make a positive impact on their own and other communities. Thus, Neighborhood Management was born.
Today the company continues to grow under Beverly's leadership. Changes continue with the addition of more team members, and the advancement of  property management technology. Through this growth Beverly's commitment to provide excellent customer service that fosters that "small-town community" feel remains the same. NMI wants to continue to make a difference to all of our clients and their communities.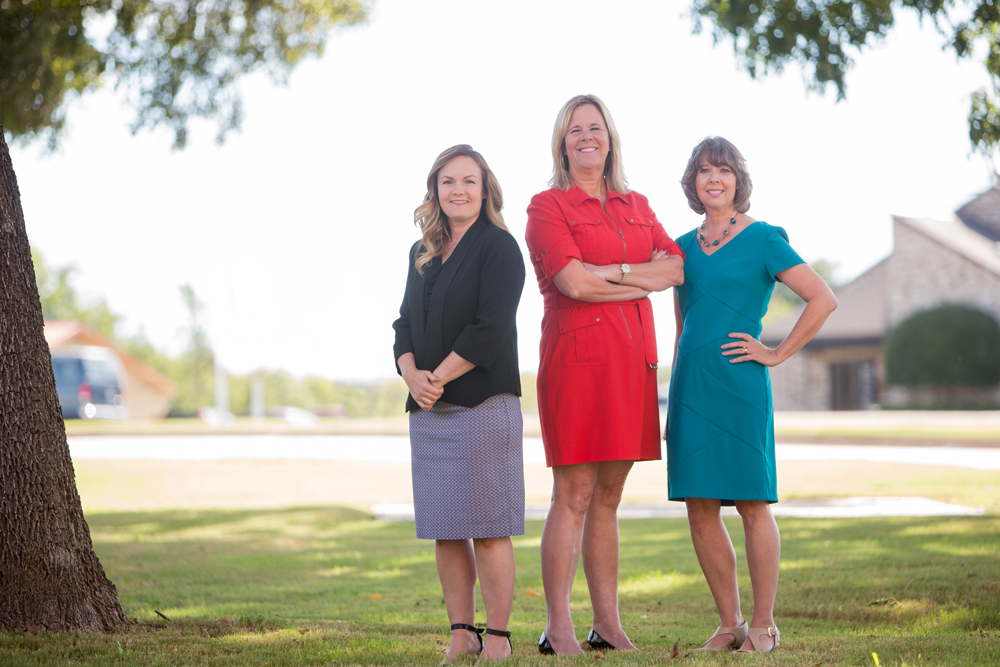 The Team

Leading by exceptional example.
Read more about each team member by clicking on their thumbnails, below.
Beverly Coghlan
President, PCAM, CMCA, AMS
Beverly Coghlan
Beverly Coghlan established Neighborhood Management over 19 years ago using the principles of fostering long-term relationships through excellent community management and customer service practices. Since then, she has been an active member in the North Texas and Denver, Colorado property management industries. In 2014 Beverly served as President of the Community Association Institute's (CAI) Board of Directors. Today she serves on committees and remains active in the Dallas/Fort Worth chapter. At NMI, Beverly is actively involved in the company's operations, managing small portfolio of associations herself, while also empowering and mentoring each member of her staff.
Audrey Beard
Vice President, PCAM, CMCA
Audrey Beard
Audrey joined Neighborhood Management in 2008 and has proved to be an essential member of its team ever since. When it comes to community design, Audrey knows how to plan for success – increasing property value and accommodating what today's buyers desire. She is currently Vice President and head of Development Services at NMI. She focuses heavily on spearheading the company's array of development projects, while also managing her own portfolio of Associations and consulting with staff on their properties. Additionally, Audrey is actively involved in the CAI educational forums and events and is dedicated to continually learning the latest and greatest in community management practices to service all clients.
Vicki Grover
Chief Financial Officer
Vicki Grover
Vicki holds a Bachelor's in Business Administration Degree from the University of Michigan with a major in Finance.  She has been in the accounting field for over 25 years holding financial management positions in both small business and Fortune 500 companies alike. She specializes in developing financial procedures and programs while streamlining processes for more efficient accounting operations. Vicki joined the Neighborhood Management team in 2007 and has been responsible for producing and ensuring the accuracy of financial reports, maintaining internal controls, and working with HOA Boards, banks, and auditors.  As Chief Financial Officer, Vicki leads NMI's skilled group of accountants and assists in developing an organizational framework to achieve company goals and objectives.