If you build it well, they will come.
We are planning on it.
At Neighborhood Management we are not only dedicated to managing communities, we are also committed to creating them. We know what today's homeowners want and how to achieve it. From your community's inception to the day you hand it over to its Board, we're here to help every step of the way. We work with you to ensure that deadlines are met and expectations exceeded. Open communication is a top priority throughout the entire process.
Our team would love the opportunity to show you how we can help your development thrive! Let's create the next best neighborhood – together.
Developer Services
Neighborhood Management specializes in creating lifestyles.

Sound like something you are interested in? Watch NMI's Vice President and Development Director Audrey Beard explain how we can help your new development succeed.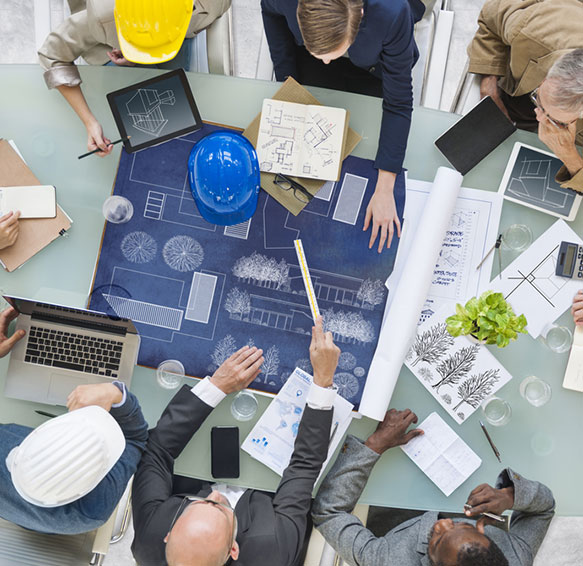 Establishing a Lifestyle

Community togetherness for years to come.
We establish lasting traditions in your neighborhood by creating events and recreation groups that allow residents to spend time bonding with one another. NMI is skilled in organizing a variety of gatherings and would love the opportunity to assist you with yours!

Mixed-Use Marketing

Bringing people together.
We know how to plan and market enviable events that involve the whole community. From concerts in the park and holiday celebrations, to National Night Out and pool openings, we help you get the word out about what will surely be the next talk of the town.

Community Planning

Every great community begins on paper.
We work with you and your builders to help plan a stunning, high-functioning property that today's buyers desire. From creating governing documents and building out budgets, to consulting on design and coordinating contract work, we are here to assist you in establishing your new development.

Amenity and Utility Coordination

Recreation done right.
The feeling of "having it all" at home is important to today's residents. At NMI we know how to help you achieve the best in community facilities. We supervise amenity construction, assist with interior design and utility installation, efficiently coordinating these projects so you can focus on other important aspects of your development.

Landscaping

Making plants a priority.
Simply put, landscaping is one of the most important investments developers make in their properties. We carefully install and closely monitor your plants, trees, flowers, and beyond by doing routine checks and tracking warranties to ensure your grounds are always well cared for.  

Financials and Funding
Money management made easy.
We manage development funding and work with you to establish an Association's first budget and assessments by setting up best practices that will carry your community from its outset to the day you hand it over to its Board.