A full-service, Accredited Association Management Company (AAMC ®) committed to both enriching the lives of our residents and cultivating lasting relationships with our clients.
Our Approach
Community. It's not a place, it's a lifestyle.
At Neighborhood Management, our goal is to foster that "small-­town community" feel residents desire in every aspect of the properties we manage. We want the whole neighborhood to feel like home.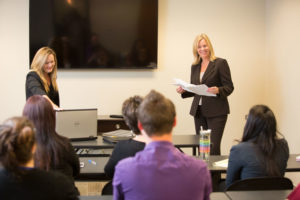 Not every property is built the same. We understand that and are dedicated to creating a management plan that works best for each one. It is our mission to provide a superior level of service to all of our clients in all that we do. From event planning to consulting, to financial and administrative services, our experienced team of managers works diligently to ensure that our communities and their Boards are run smoothly year-round. Additionally, we work closely with vendors who are experts in their field to maintain our facilities and common areas to the highest of standards.
In a world that is constantly changing, we pride ourselves on our ability to foster longstanding relationships with our clients and continue meeting the needs of our communities as they transform and grow.
We are confident that with us, your community will flourish. We wouldn't have it any other way! Give us a call or an email today, and let us show you what it means to receive the best in Neighborhood Management.